The Value of Supplemental Insurance
Are you an insurance agent looking to make the most out of OEP? Don't miss the chance to capitalize on this critical time and expand your business by selling supplemental insurance plans. Discover the secrets to enhancing primary coverage with specialized supplemental plans, guaranteeing your clients receive all-encompassing safeguards for medical and non-medical expenses and critical health events. Our comprehensive guide, The Value of Supplemental Insurance offers priceless insights into maximizing your sales during OEP.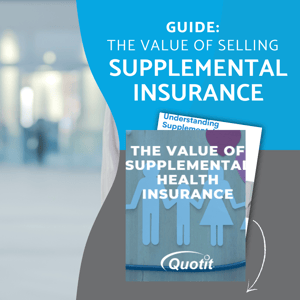 Download the Guide
Don't wait! Download our resource today and discover the lucrative benefits of selling supplemental insurance.