How to Sell Health Insurance
Over the Phone
Selling health insurance over the phone sounds easy enough, right?
There are unique challenges in trying to sell anything over the phone, but insurance is a distinctly personal product that can impact the consumer's life in profound ways. The right insurance coverage can affect the health and financial well-being of the consumer and their loved ones.
In this guide you'll learn:
How to create a sales opening and closing
The art of customizing your conversation
How to prepare for sales objections and ask the right questions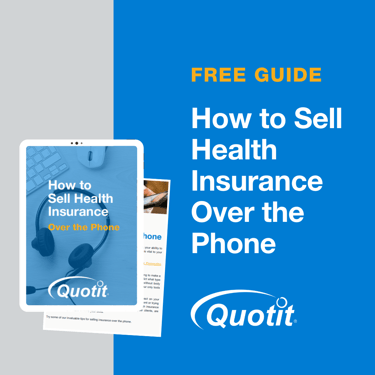 Unlock the guide:
How to Sell Insurance Over the Phone, provides invaluable tips for insurance brokers selling insurance over the phone.