I'm an Independent Agent, How Do I Compete with a Call Center?
Are you an independent health insurance agent that finds it challenging to stand out amidst impersonal call centers? Don't let the competition overwhelm you – because you possess the unique abilities to set yourself apart and thrive in the dynamic health insurance industry.

In an industry dominated by call centers, your individuality becomes your superpower.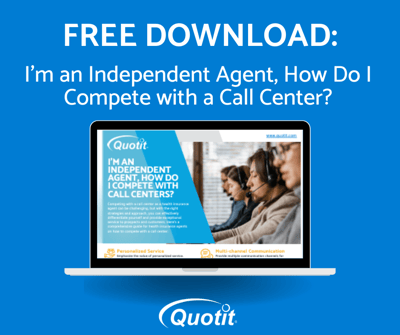 Download the Guide
The guide is designed to equip you with the tools to not just compete but to succeed.