Healthcare.com Case Study
Limiting internal infrastructure cost and setup by leveraging Quotit SaaS
Leveraging data to solve consumer challenges
Using technology to adapt to a changing marketplace
Unleashing the power of 40,000 plan designs and 300 + carriers
Quotit Enterprise Data Services can help your consumers shop for health insurance. See how HealthCare.com increased productivity and reduced costs by connecting plans, rates, and benefits using Quotit's Internet applications by requesting our HealthCare.com Case Study.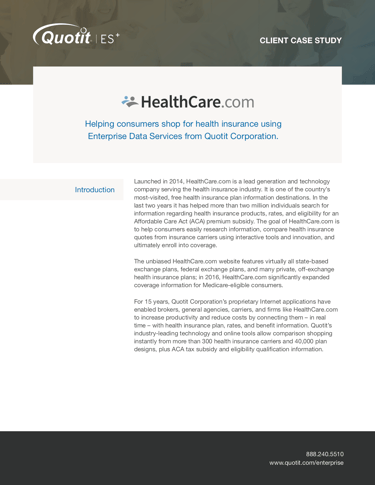 Please send me the case study:
Fill out the form below to download the case study.