Competing in the Small Group Market
Roadmap to small group insurance success.
Understanding small group insurance
Why sell small group insurance?
Small group lead generation and acquisition
Sales and marketing for small group success
Whether you are just starting a career in the insurance industry, or looking to expand an established business, the group insurance market might be the niche that elevates your success to the next level.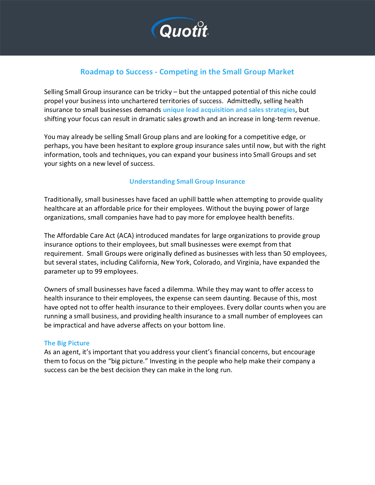 Please send me the whitepaper:
Competing in the Small Group Market