Watch On-Demand!
Carrier Quicks:
Telemedicine Opportunities and Barriers
Recorded: June 23, 2023
Length: 22 minutes and 58 seconds (with Q&A)
In this webinar, you'll learn:
What makes telemedicine a valued benefit

How telemedicine works

Barriers that must be overcome for long-term success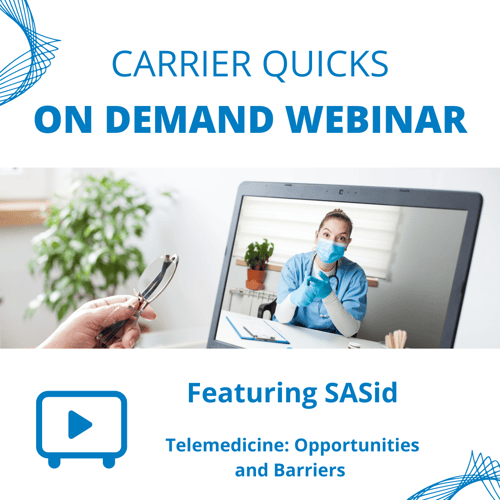 Watch the Webinar!
To watch the webinar, simply fill out the form!