Maximize Your Success During AEP and OEP with Our Exclusive Guide!
Are you ready to excel during the AEP and OEP? Look no further than our comprehensive guide, Optimizing Your Agency Website: Design and Content Tips for AEP and OEP Success. This guide is your ultimate companion to crafting a website that not only captivates and engages but also converts potential clients seamlessly throughout these pivotal periods.
Get the guide now to uncover:
Proven strategies for strategic website design that guarantees an outstanding user experience
Content techniques that drive visitor engagement and nurture client conversion
And much more!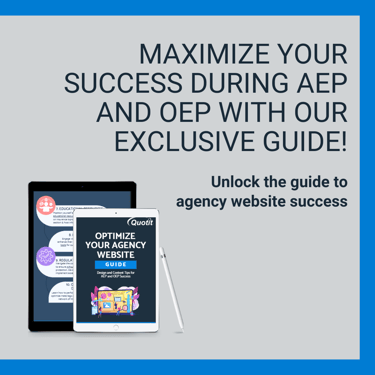 Claim your guide!
Empower your agency's online presence and harness the potential of AEP and OEP with our exclusive guide. Don't miss this opportunity — secure your copy today!