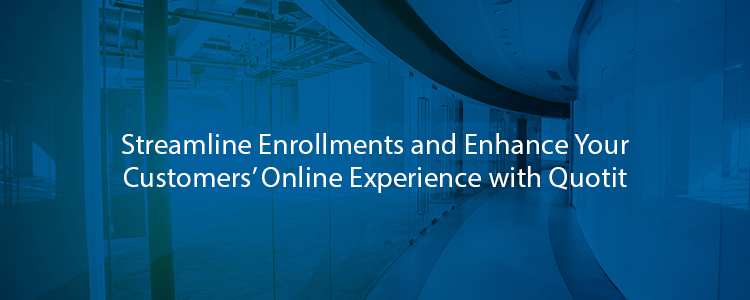 Here at Quotit, our goal is to deliver tools to brokers to help them write more business and make their life easier, one of the most valuable tools available to you is our online enrollment system (OES).
Improved Shopping and Enrollment
With our OES you can improve an applicant's online shopping experience, our fully-integrated process connects our quoting system with our carrier partners' application systems. Enrolling your clients is now easier than ever.
When using Quotit's technology, your client's information is pre-loaded into the application and the completed form loads automatically into the carrier's system when they click on the "Apply" button. Clients don't have to visit a second website to enroll. Everything happens right from our system; client information is transmitted directly to the carrier.
Our OES delivers a better enrollment experience for clients, reducing the time it takes them to compare plans and enroll online. Plus, a broker is notified whenever a new application is submitted – giving them the opportunity to follow up promptly, prove their value to their client, and drive higher enrollment success.
Get Quotit's OES to Work
We make it easy for you to get started. Call now to put the power of Quotit OES to work for you.
Give us a call at 1-866-4-QUOTIT (1-866-478-6848) to get started or submit your request to schedule a software demo to see everything Quotit has to offer.