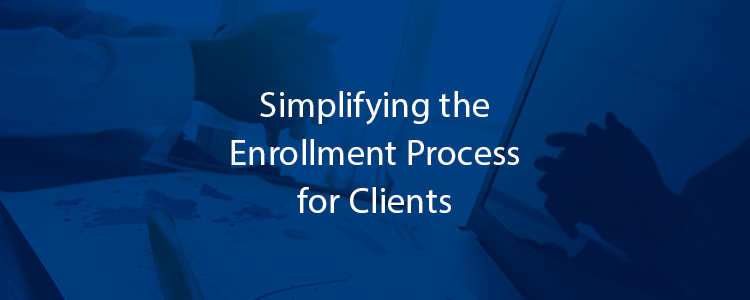 Whether your clients are looking for coverage during the Affordable Care Act (ACA) annual open enrollment period, during Medicare's annual election period (mid-October to early December), or another time, the plan comparison and enrollment process can be overwhelming for some. Looking at all of the options available can be confusing and time-consuming. That's why more and more consumers are expected to turn to brokers to guide them through the process. ACA plan premiums are up and even consumers who may be happy with their current plan are likely to be interested in comparing plans to ensure they're getting the most value for their premium dollar.
So, what is the best way to engage and assist these consumers? A multifaceted approach is best. Prospects and current clients are looking to you for your knowledge and expertise. You can demonstrate your value to them by providing them with the information they need to make the right health plan choice, while also making enrollment easier.
Among the steps you might consider are:
Provide them with a health care glossary
Many Americans don't understand even the most basic health insurance terms and policy provisions. Forbes reported in March 2016 on an analysis by Rice University that found one in four adults in Texas did not understand "premium," "deductible," and "copayment," while 45 percent did not understand "coinsurance" and roughly one-third (30 percent) didn't understand "provider network." A similar lack of health care awareness is likely in much of the country.
Offer webinars, lunch-and-learn meetings, focus groups, and town hall meetings
These are a great way to engage and educate prospects and clients about health insurance, the ACA, and the provider networks in your local community. If your focus is the 65+ marketplace, be sure you adhere to the CMS Medicare Marketing Guidelines for your events.
Offer simplified enrollment materials
As part of a move to improve health literacy, more carriers are offering "plain language" collateral to help consumers quickly find the information they want regarding cost, plan benefits, participating doctors, etc. Find out what's available from the carriers you represent.
Use a variety of communication tactics
Including posting information on your website and social media, email, and distributing print materials.
In meetings and discussions with consumers
Be sure you specifically ask if they understand what you're saying and sharing with them. Whether you're meeting 1:1 or in a group setting, it's important to ask those you're talking with about what they know – and what they want to know – so you can be sure to address their specific concerns.
Offer online enrollment
While some clients may prefer a paper app, others may be more receptive to online technology that can streamline plan comparisons and speed up the enrollment process. If you represent more than one carrier, or focus on more than one market niche, a multi-carrier quoting and enrollment system is the best way to go.