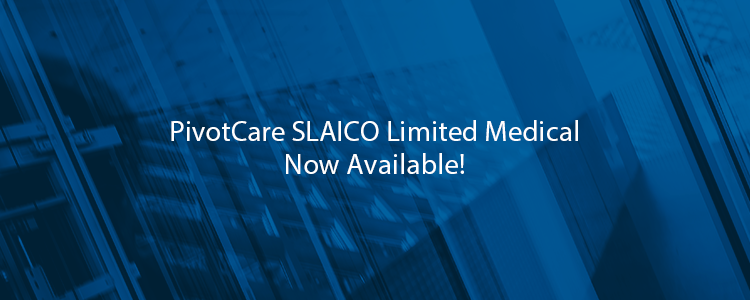 Quotit is excited to introduce PivotCare SLAICO Limited Medical, a new kind of health insurance. With PivotCare Limited Medical, health insurance can cost hundreds of dollars less every month with fixed indemnity benefits that help pay for typical medical services.
Advantages of PivotCare:
Affordable insurance that offers a variety of benefits at rates that meet any budget
Set dollar amounts for doctor visits, hospital stays, lab work and more
No deductibles. No copays. No coinsurance.
Includes specific covered benefits for both sickness and injury
One of the nation's largest doctor and hospital provider networks throughout the country
Critical illness coverage for invasive cancer, stroke, heart attack and end-stage kidney failure in most states
Extra benefits include:
Fracture, burn and dislocation benefits
Discount prescription drug network
Mental health and substance abuse coverage
PivotCare Limited Medical is now available through Quotit in the following states:
Arizona
Delaware
Georgia
Illinois
Indiana
Iowa
Kansas
Kentucky
Louisiana
Michigan
Mississippi
Missouri
Montana
Nebraska
Nevada
New Mexico
North Carolina
Ohio
Oklahoma
Pennsylvania
Rhode Island
South Carolina
South Dakota
Tennessee
Texas
Utah
Virginia
West Virginia
Wisconsin
Wyoming
Not a Quotit customer yet? Give our team a call at 877.465.9601 today to see why brokers choose us when looking for a complete broker tool.