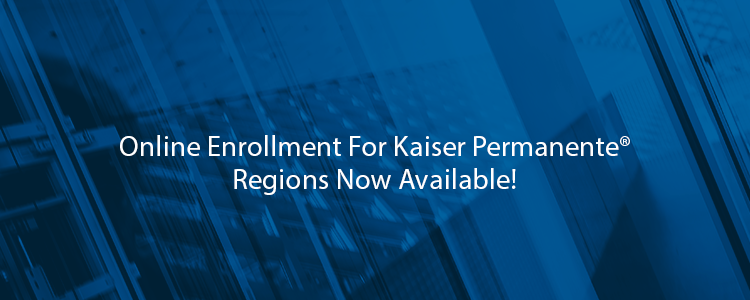 Quotit is excited to announce online enrollment for Kaiser Permanente has been expanded to include not only California and Georgia but also Colorado, Hawaii, Oregon and Washington regions. With seamless online integration, it is now easier than ever to provide your clients with the cover.
Why Sell Kaiser Permanente Plans?
The Kaiser Permanente network includes a network of 21,000 physicians, 54,000 nurses as well as 690+ medical offices, and other facilities to serve 11.3 million members.
Care for members and patients is focused on their total health and guided by their personal physicians, specialists and team of caregivers.
Our world-class medical teams are supported by industry-leading technology advances and tools for health promotion, disease prevention, care delivery and chronic disease management.
Kaiser Permanente offers commissions during the 2017 Special Enrollment Period in each region except in the state of GA.
Important Reminders:
An Agency ID is required in California and Colorado for application submissions
An Agent ID is required in Georgia, Hawaii, Oregon or Washington for application submissions.
To avoid delay with an applicant's effective date, complete, sign, and submit the agent attestation form.
Ready to learn more about our Online Enrollment Services? Click here to read how they can create a better online shopping experience for your client while making your life easier.