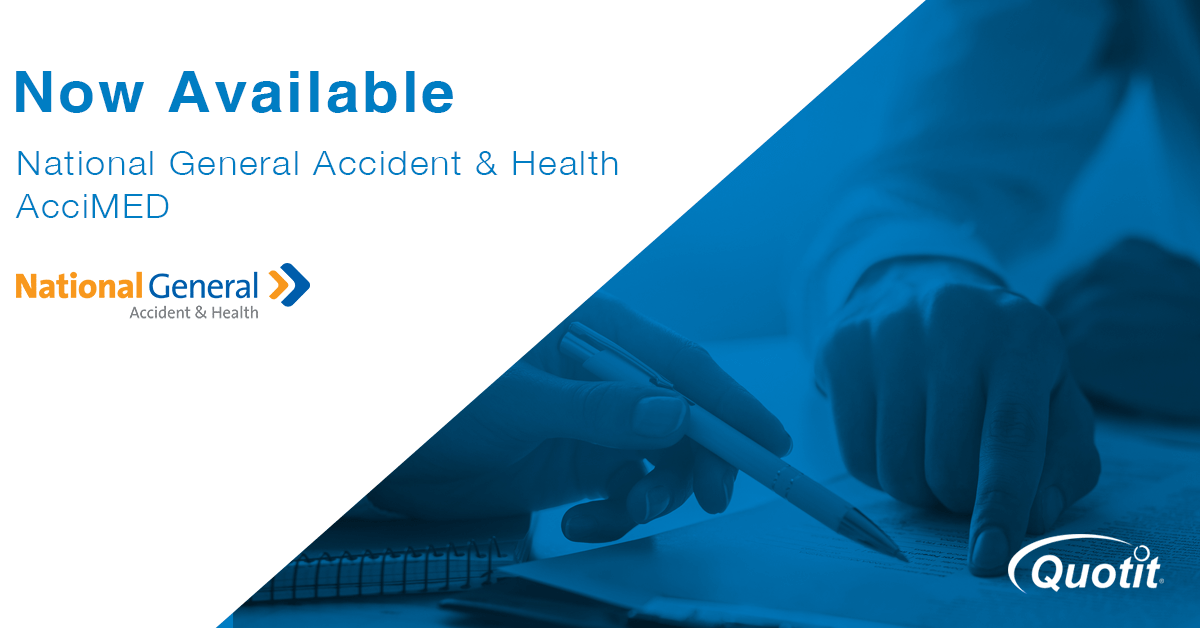 Quotit is excited to announce a new plan for unexpected out-of-pocket costs associated with accidents, accidental death and dismemberment.
Help your clients plan for the unpredictable with National General Accident & Health AcciMED. AcciMED helps individuals stay financially prepared for the high out-of-pocket costs following accidents.
To see a full list of accident insurance carriers Quotit offers, click here to visit our carrier map.