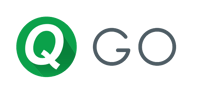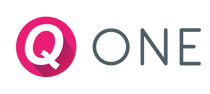 Quotit is proud to be celebrating 15 years of innovation to the health insurance industry this year. We continue to constantly push ourselves and our business to be in a constant state of growth, while continuously evolving and improving as the health insurance industry changes. If you have always wanted to try Quotit but you were never sure you're ready to make a change, we are extremely excited to announce the launch of our newest products, QuotitONE and QuotitGO.

ONE offers brokers the ability to quote and enroll on-exchange Individual & Family Plans (IFP) in one Federally Facilitated Marketplace (FFM) state with no monthly fees or subscriptions. Brokers will have access to genuine Quotit technology designed specifically with brokers in mind to be simple to use from the get-go. There are no contracts or monthly fees with ONE, just a $1 fee for every enrollment.

Not only will a broker get quoting and enrolling features with ONE, but they will also get client management tools as well as Express EligibilityTM for Marketplace plans. Want more? For just $99 a year, brokers can gain access to quoting and enrolling for all FFM states. Brokers can easily upgrade to QuotitPRO at any time. Ready to test out QuotitONE for yourself? Click here to sign up for your free ONE account now!

Are you a broker that's always on the go? Then QuotitGO is the app you've been waiting for! GO is the perfect companion to both ONE and PRO, a free mobile app allowing you to view Marketplace rates and subsidy estimates whenever you want, wherever you are. GO includes ExpressEligibility™, allowing you to provide subsidy and public program eligibility on the fly, as well as QuickQuote™, providing you the ability to quickly view and filter on-exchange health insurance options. And coming soon, you'll be able to integrate your current Quotit account with GO.

GO is currently available for iOS through the App Store and Android via the Google Play store.