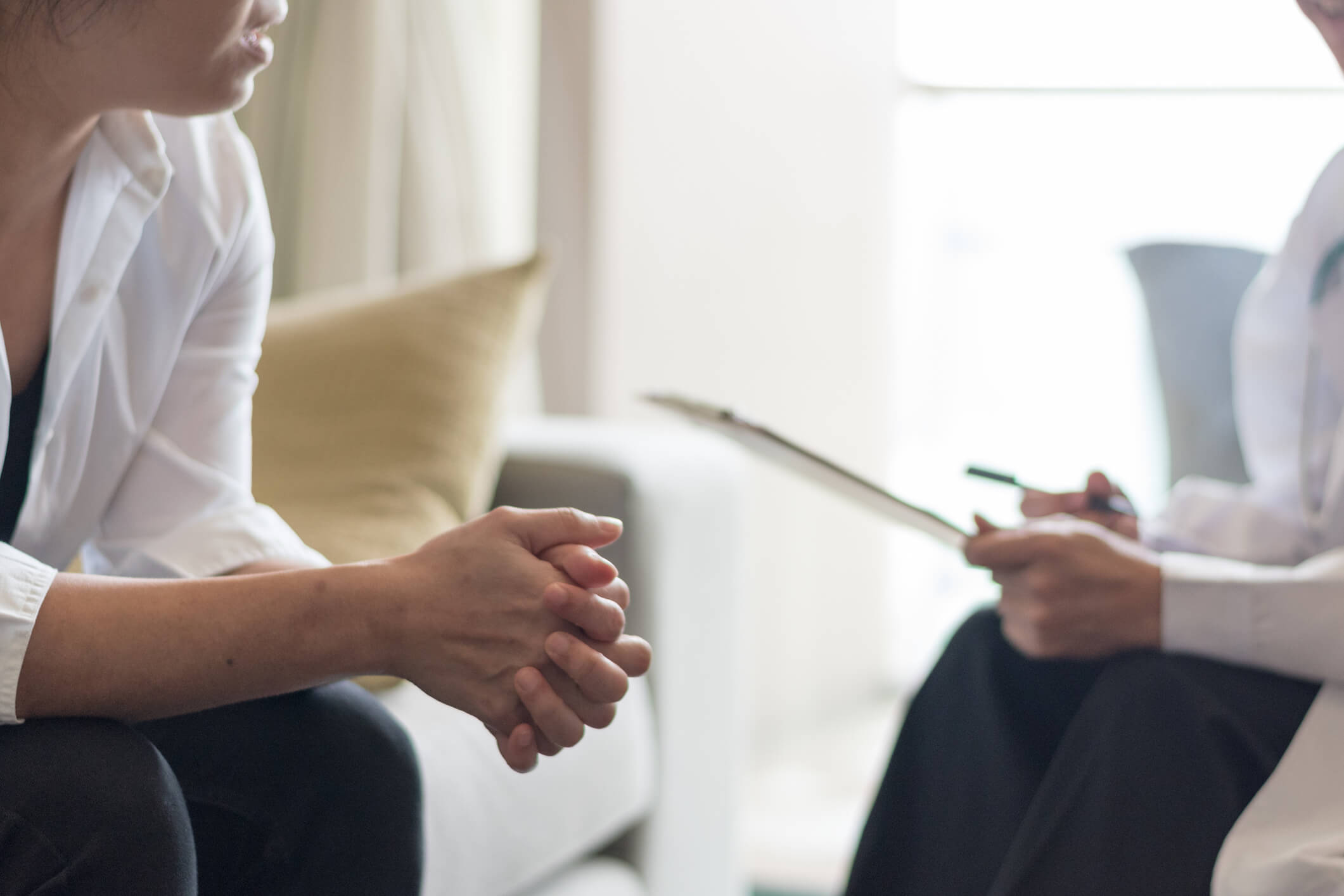 Reading Time: 5 mins
The more you're able to connect with health insurance leads, the easier it is to sell policies. But what happens when your leads lose their group coverage? Suddenly, they're thrust into an insurance world filled with new needs, new options, and a whole new set of demands.
As an insurance agent, if you're not able to adjust quickly, those leads could slip through the cracks.
Fortunately, there are ways to keep those leads hot even if they've lost group coverage. Better yet, the right tools, paired with a stellar strategy, will open up new opportunities to turn those former group coverage leads into individual health insurance sales.
What Are the Differences Between Group and Individual Coverage?
If you want to stay connected with leads who have lost coverage, it's important to understand what they're going through. By understanding the changes in their life, you can easily educate them and coach them through the next steps. That all starts by getting a handle on the differences between group and individual coverage.
For your leads, group health insurance usually includes coverage that's provided by an employer or an association. Individual plans require the lead to go out and pick up health insurance on their own.
How Do Health Insurance Coverage Changes Affect Leads?
When a lead switches from group to individual coverage, it can be a massive change. Suddenly, they have new needs, expectations, and options. Overall, the move to individual coverage usually calls for several adjustments:
They may be overwhelmed or anxious about gaps in coverage and new expenses.
They need to shop for a plan that fits their health insurance needs.
They may need additional coverage for their family.
They may need to start paying monthly premiums that were previously covered by their employer.
They'll likely need to decide between more options and plans.
What Causes Coverage Changes?
Before you can help those leads who have lost group coverage, it's best to dig into what they're going through. Here are a few circumstances that often cause leads to lose their group health insurance coverage:
Job losses or furloughs: The most common reason for coverage changes is a job loss or change. And with U.S. unemployment recently hitting the highest point in at least 70 years, it has become a resounding factor in 2020. When leads are fired, are let go, or decide to leave a job that provided group coverage, they're left searching for individual health insurance.
Company changes: Sometimes an employer will decide to drop a group coverage option. In other cases, they might pivot to a new plan that doesn't satisfy the needs of your lead. In either case, your lead is left searching for an individual plan for coverage.
Personal or family changes: In many instances, a lead might have family or personal circumstances that simply change their health insurance needs. For instance, if a spouse's coverage options change or they no longer need to cover family members, it may simply make sense to move to individual coverage.
How to Help Leads Who Lose Group Coverage
Chances are that, whatever caused a lead to lose group coverage, they'll need help picking up a new plan. There are a few simple ways to improve their experience, keep them happy with your services, and increase your sales:
1. Deliver Messages with Email Automation
Email marketing automation allows you to personalize messages for new leads in new circumstances. That's a lifesaver when a lead's insurance needs change. At the same time, it lifts the burden off your shoulders, so you can answer the questions leads have.
This automation is made easy when you keep your customer relationship management (CRM) system up to date with your leads' and clients' coverage details so you can trigger these email sends when properties change. Learn more about our CRM options here.
Remember, most people aren't familiar with the health insurance process. Email automation makes it easier for you to send out information that educates them about the new benefits that come along with moving to individual coverage.
2. Identify Cross-Selling Opportunities
When a lead moves off group insurance, their options burst open. Because they're no longer tied to an inflexible group plan, they may be suddenly eligible for new policies that provide even broader benefits—including ancillary insurance plans.
For insurance agents, it's a perfect chance to connect clients with new policies. And here's where a cross-selling engine drastically simplifies the process.
By using a cross-selling engine, you can see all of those policy opportunities that would have taken deep research to find otherwise. In turn, you can deliver that perfect plan that your lead may not have even thought of when they were covered under a group policy.
3. Simplify Your Customer Relationship Management
An end-to-end insurance CRM will keep your contacts organized in all circumstances. But it soars above and beyond when a lead changes insurance categories. Here's how:
It's easier to build relationships: The right CRM will let you connect with leads on a deeper level. For instance, as you learn more about them, you can automatically set up communications to engage with them on birthdays and holidays. These little reminders assure customers you care about their lives and changing circumstances.
Organizing leads is simpler: End-to-end CRMs make it easy to organize a lead's status as well as the workflows that move them along to sales. Even when your lead's needs change, you don't have to reset your broader plans.
It's easier to close: Advanced CRMs let you see exactly where a lead came from and their status. That means when they need to switch to individual insurance, they aren't left behind.
You can reset a lead's status with a click: Advanced CRMs are designed to make it easy to transfer a lead from group coverage to individual coverage. For example, with advanced programs, as soon as an employer lets you know a lead was let go, you can click a button and change the lead's status. It's that simple. The lead is moved into your CRM as an individual.
>> Check out our CRM built specifically for insurance agents here.
4. Provide Comfort with Personalized Quotes
When customers are forced to search for individual plans on their own, they can get overwhelmed fast. That's why providing accurate, real-time quotes is a key to engaging leads who have lost group coverage.
Engaging leads with a message like this can help build trust: "I know this time can be challenging. I wanted to make it easier for you by sharing some options that are similar to the coverage you are used to."
If you want to hook leads who recently lost group insurance, it's helpful to have an advanced quoting tool.
Here are a few ways quoting tools that provide real-time quotes improve your relationship with health insurance leads:
You're more efficient: Rather than forcing you to waste time pouring over quotes and sorting through information, quoting tools will automatically create instant online quotes. At the same time, they simplify the application and enrollment process. All of that frees you up to focus on building personal relationships and providing support.
You build trust: Odds are that, if your lead is switching away from a group plan, they're going through a life-changing event. Especially in uncertain times, they'll look for an insurance provider they can trust. By providing easy access to real-time quotes, you can clearly lay out their options, and they'll reward you with loyalty in return.
You stand out: When leads lose group coverage, they may be pummeled with new health insurance options. But they'll also be attracting your competitors. By giving leads easy access to real-time quotes, you'll stand out as the clear, helpful provider.
See Lead-Focused Tools in Action
Whenever a lead's circumstances change, it helps to have advanced tools that automate the process, simplify workflows, and free up your workload. All of that lifts the burden off your shoulders and makes it easier to focus on closing sales.
Want to see how advanced technology can help you turn more health insurance leads into sales? Schedule a demo for a behind-the-scenes tour of our health insurance tools today