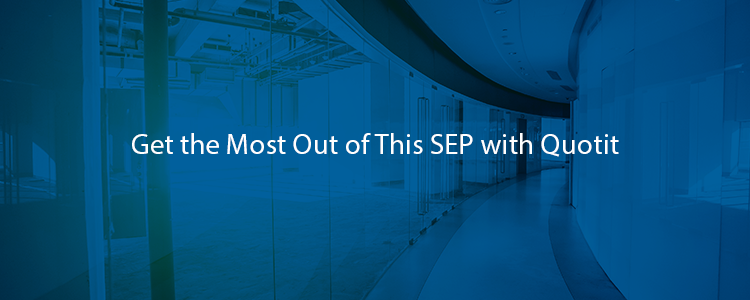 While many health insurance brokers drive most of their enrollments from October thru January, the Special Enrollment Period (SEP) gives you an additional opportunity to maximize sales.

If there's one thing data paints clearly, it's that people STILL need health insurance coverage.

Prospects that would qualify for an SEP, however, are quite different from those during typical enrollment periods. Consequently, your prospecting and marketing strategy should be adjusted as well.
SEPs: The Game of Follow-Up and Relationship Building
The more you are in communication with prospects and clients that could potentially qualify for an SEP, the more likely you'll be there when they need to enroll.
Quotit's full suite of products help make this happen, including our:
Our Online Enrollment System is ready to help you nurture and enroll clients with Qualifying Events for the Federal Marketplace or Health Off-Exchange plans.
Curious to see how Quotit can help your business drive increased sales this SEP? Click here to request a quick, free walk-thru of the same technology thousands of customers use to grow sales, manage leads, and save time.