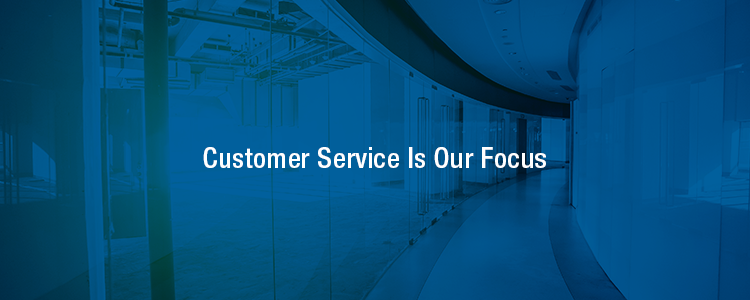 Our focus is on serving the needs of brokers...and those you serve. While our competitors talk a lot about doing what's best for the customer, we live it. Our Customer Service team is committed to delivering quality service every time. We listen, and work with brokers to resolve any issue they may be experiencing.
Matching You with the Right Product
We know our products and we get to know our brokers. Our Sales team is knowledgeable about the health insurance industry and takes the time to get to know you, so we're able to better match you with the best Quotit service for your business.
We want you to have the product best suited to your market focus and your clients' needs. Whether you're looking to quote and enroll products in one state or many, we'll help you find the right Quotit package at the right price.
Ongoing Training and Education
We know how important it is for brokers to stay up to date with all the changes in the health care market as well as the importance of being to correctly use your technology, getting as many benefits as possible from it. We have our "Chad Talk" and "Expert Product Training" webinar series offering you updates from our management team. We offer details on CMS updates, potential upcoming market changes, new features coming to our technology and more!
Service After the Sale
Our Customer Service team is ready to assist you in whatever capacity you need. Call in and talk with us, or submit a ticket online. We want to help you maximize your sales opportunities by making the most of all of the features we offer.
Plan Maintenance and IT
Our Plan Maintenance team performs data entry and testing of all rates, plans, and benefits available through our 300 carrier partners nationwide. They also test online applications to ensure accuracy and a smooth transition of information for your customers who apply online.
Our IT pros work behind the scenes to provide ongoing technical support and the regular upgrading of Quotit's technology, ensuring everything runs smoothly for you, your prospects, and customers.
We've Earned Rave Reviews
Don't just take our word for it; see what others have to say. We've received praises from across the country and rave reviews from broker-users.
With our Quotit website, we are getting a quality lead every time someone visits the site. Of the leads that we get from our website, we close about 75%. Quotit's system makes us look much more professional, much more knowledgeable; it is a system we can modify and use to our liking. It certainly helps us be more competitive with the big shops out there.
-David Fear
What I like most about the service is the back office. Quotit iPro . . . the ability to send out emails and applications, the ability to apply online, the small group quotes. I could go on and on. There is nothing in the industry that even comes close.
-Fred Wiener
The number one thing it [Quotit] has given me is the ability to provide a quote on the spot. In today's world, people want to know what's on your website, and having a website gives a lot more flexibility to me and my clients.
-Joe Maioriello
Getting Started Is Easy!
Put the power of Quotit to work at your agency. We give you the tools to do it all: quote, compare, track leads, automate your workflow, cross-sell other insurance products, and more. Give us a call at 1-866-4-QUOTIT (1-866-478-6848) or click here to schedule your free demo.