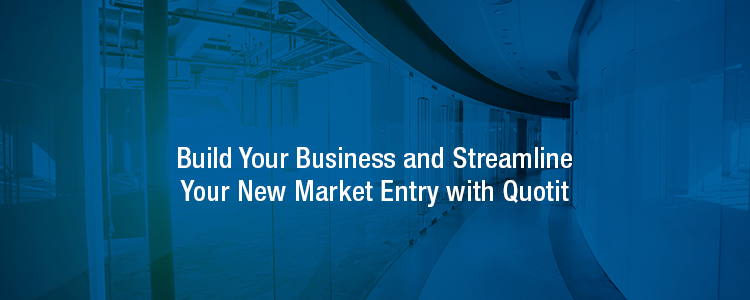 Speed to market and being able to respond swiftly to a prospect's or client's inquiry are critical in today's changing insurance marketplace. It can mean the difference between getting the business and staying in business. Technology offers brokers a great way to service current clients, turn more prospects into customers, and expand into new markets.

If you're not already using a technology system to help you in your quoting and online enrollments, it's time you considered the advantages offered by Quotit.

Quotit iPro combines the benefits of the country's foremost online quoting system with valuable Customer Relationship Management (CRM) tools to help you track your business and stay in touch with your prospects and customers. iPro gives you the ability to produce UltraColor and online proposals and send active web-based email quotes to your prospects and clients, so they can apply directly online. You can automate your workflow even more by adding our AutoResonder.

Quotit lets you focus on sales rather than spending time on quotes and routine follow-up. And we can get you up and running in virtually no time.

In addition to quoting for carriers nationwide, your upgrade to Quotit ePro offers awesome tools for you and your clients, including:
Online Enrollment: web visitors can apply right from their proposal using carrier links embedded in their quote; when they're ready to buy, they click "Apply" and your info is attached to the sale
Consolidated Enrollment: streamline your customers' enrollment by giving them the ability to complete multiple applications in a single online transaction – that can double or triple your income from a single transaction
Shopping Cart: make it easy for prospects to shop and compare Major Medical and other coverage, including Dental, Vision, Accident, and Critical Illness
Cross-Sell Engine: make suggestions to your website visitors based on what's already in their shopping cart; suggest popular pairings based on your local market or emphasize a special from your preferred carrier partner
Getting into new markets has never been easier. You can sell more – and earn more – when you put the power of Quotit to work for your agency.
It's time you made the move to Quotit. We give you the tools to do it all: shop, compare, track leads, automate your workflow, cross-sell, and more.
Call us at 1-866-4-QUOTIT (1-866-478-6848) or click below to get started.