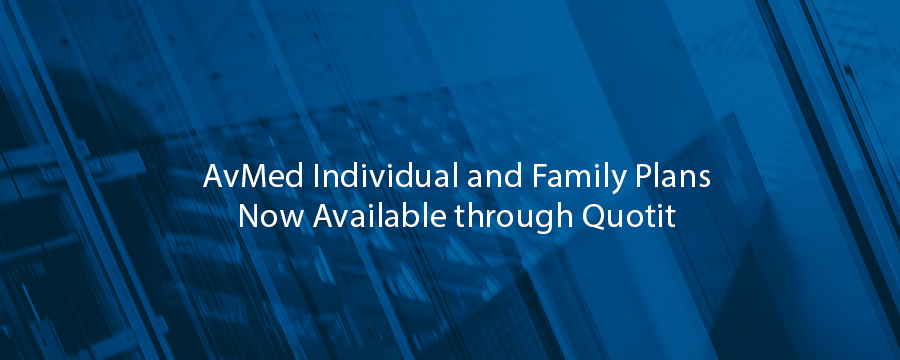 Quotit is excited to announce the addition of AvMed to our health plan options. Effective immediately, quoting is available for AvMed Individual and Family plans.
Why Sell AvMed Plans?
With coverage available throughout Florida, AvMed is committed to personalized service and helping you increase your income. They are proud to offer health plans that fit your clients' needs and the needs of their families, along with all of the resources needed to help them embrace better health every day.
Appointment and Training Resources
To get appointed for AvMed products, contact the Quotit Customer Service staff. For product and portal training, use the following links:
Should you have any questions, please feel free to call our Customer Support Team at 866.478.6848.
Want to see what other carriers Quotit offers? Click here to visit our Carrier Map for a full list of Medical, Ancillary and Medicare products available nationwide.