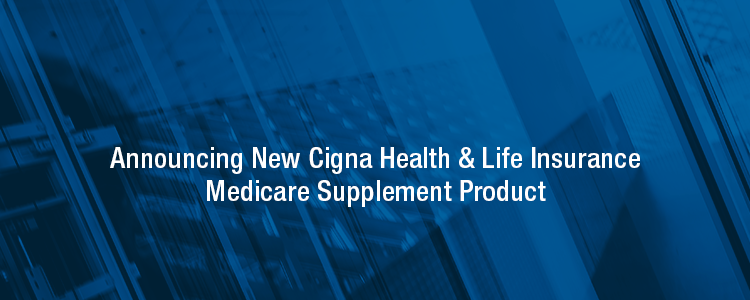 Quotit is excited to announce the addition of a new Medicare Supplement plan from Cigna Health & Life Insurance (CHLIC)! CHLIC is a new standardized Medicare Supplement plan launching in the fall of 2016, replacing the American Retirement Life Insurance Company (ARLIC)/LOYAL preferred and standard rate tiers currently in the market (ARLIC will still offer the Standard II and Standard III rates available to the market [Substandard]).

With this new product your clients can expect:
Slightly higher deductible for Medicare Plan F's
Household Discount of 7%
24-hour health information line
Cigna Healthy Rewards discount program
Which States Is This Product Offered?
CHLIC Medicare Supplement will first be available in Connecticut, Kansas and Michigan and is expected to become available in Texas and Indiana for September 1, 2016 rate. Following later in the year will be Colorado, Illinois, Mississippi, North Carolina, Ohio, Pennsylvania and South Carolina. We will be making further announcements as this product becomes available in each state and applications are ready to be processed.
Should you have any questions about how you can sell CHLIC Medicare Supplement, or any other products, please feel free to call us.
Email: customer.support@quotit.com
Call:1.866.478.6848